The lovely girls Sarah and Hannah over at Laura Ashley recently invited me to share a Valentines / Mother's Day craft with their followers over on the lovely
Laura Ashley blog
. In case you missed the tutorial on the website carry on reading below to find out how to make two different styles of handmade flowers.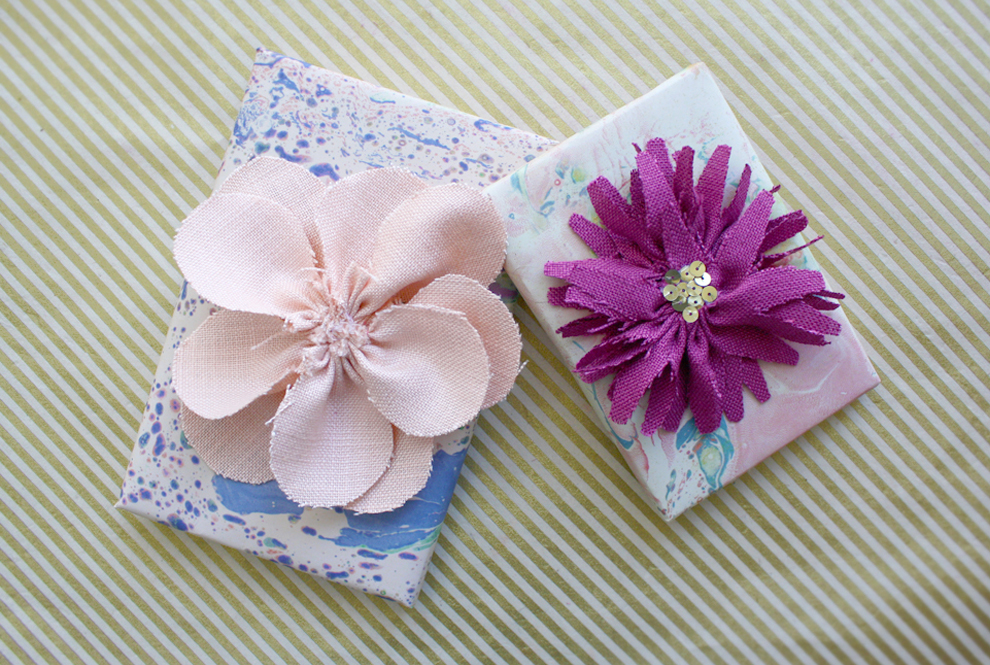 With Valentine's day just around this corner (this Saturday, take note!), we've been getting crafty with our fabrics and wallpapers. From cards to gifts, there's nothing that says 'I love you' more than something personal and homemade.
As Spring is in the air I think there's no better way to embellish gifts or cards than with flowers made from beautiful paper or fabric. Take your pick or make both styles for a special someone!
Fabric Flowers
You will need:
– Laura Ashley Fabric (I used
Bacall Berry Pink
)
– Scissors
– Needle
– Thread
– Sequins
–
This flower template
These flowers will only take a few minuets to make, promise! These are perfect for topping presents and they also make wonderful brooches to boot.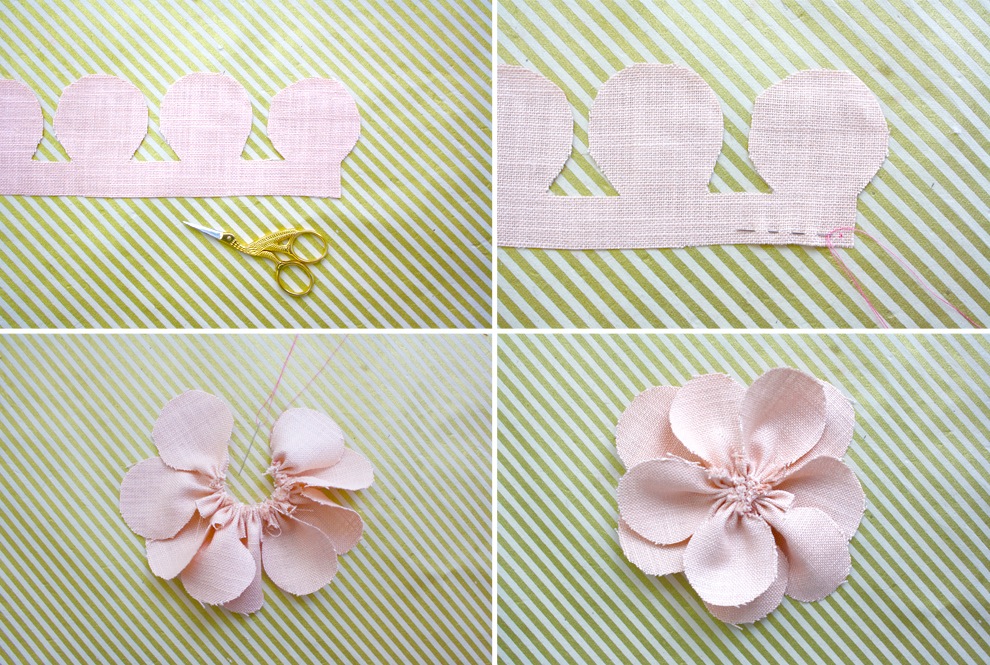 1) Print and cut out the template then cut a 6cm x 50cm strip of fabric with scissors. Trace the template onto it with a pencil, repeating along the length and cut it out.
2) Sew a running stitch a few cm up along the edge after tying a secure knot.
3) Pull on the thread to gather up the petals and secure with a few stitches.
4) Spiral the strip tightly to create flower shape, securing with random stitches. When it's completely rolled, stitch through all layers to secure.
5) If you'd like to be extra neat cover the back with a small disc of fabric.
6) Sew or glue on a few sequins, beads or buttons to finish
You can also freehand the design when cutting out the petals, play around with shapes to see what sort of flowers you can come up with.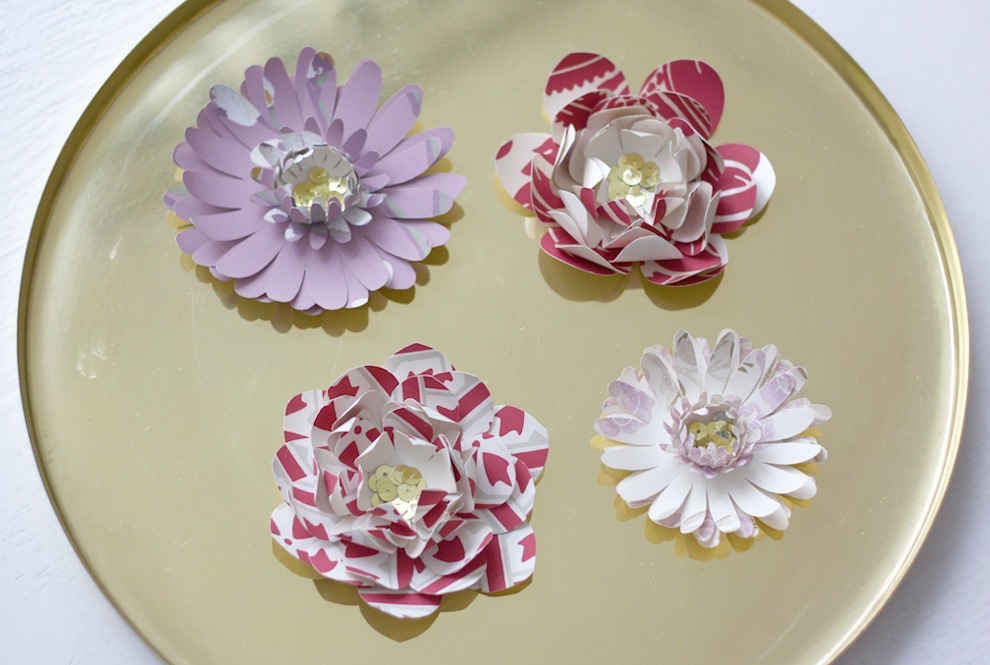 Paper Flowers
Recently I have fallen in love with paper flowers and these ones are so easy to make, you'll only need a few materials and a little bit of patience. These paper flowers make perfect decorations and present toppers, or you can attach to greeting cards for a beautiful 3D message.
You will need:
– Laura Ashley Wallpaper, I used
Tatton Cranberry Damask
,
Mr Jones Cranberry
,
Pussy Willow Grape Floral
, and
Henrietta Lavender Floral
– Scissors
– Glue
– Sequins
–
This template
, and
this template

1) Cut around the templates and draw around them onto your chosen card or wallpaper, cut out the shapes and lay out in size order.
2) Curl petals with the edge of a pair of scissors or a pencil, the smaller flower shapes need to be curled the most.
3) Starting with the largest flower shape begin sticking them on top of each other with a dot of glue.
Once you have glued all the layers together attach some sequins to the centre flower to look like a seed head.
Enjoy! Have you got something up your sleeve for February 14th or are you giving the above a go? Let me know in the comments or in any of my social media channels.
This post was shared at the
Idea Box
link up.