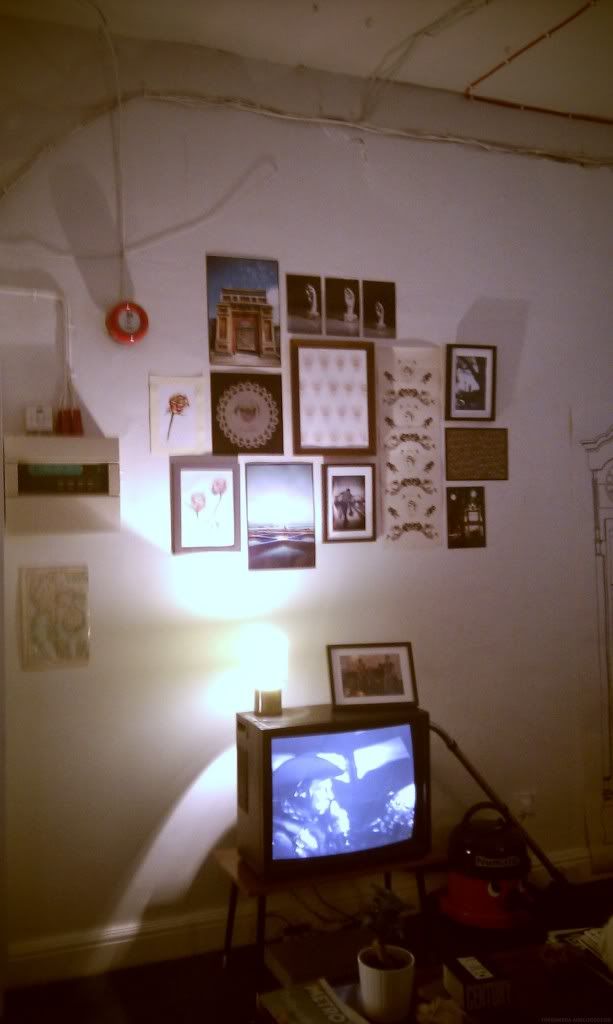 Taken from the 42 New Briggate gallery website.
SLICE is a collective who believe in collaboration and interaction between the art institutions of Leed
s.
42 New Briggate will change weekly into a work space, a gallery and a hub for the students of all the art institutions of Leeds. SLICE hopes that this programme will provide an opportunity for art students to make a connection with the city and other artists as well as an opportunity to make and present work.
My friend
Claire Bellia
was showing her work with three other art
students
tonight. It was completely amazing what they'd managed to achieve in just a few days. They made this amazing kitch living room set up. With party rings (bonus) jazz music, henry the hoover, and drawn on windows.
Basically it was awesome, well done to Claire and the others.
Thanks to

Paul

for the crap photo (he is also doing an artists residency on the 28th at
42 New Briggate , go make him feel admired)