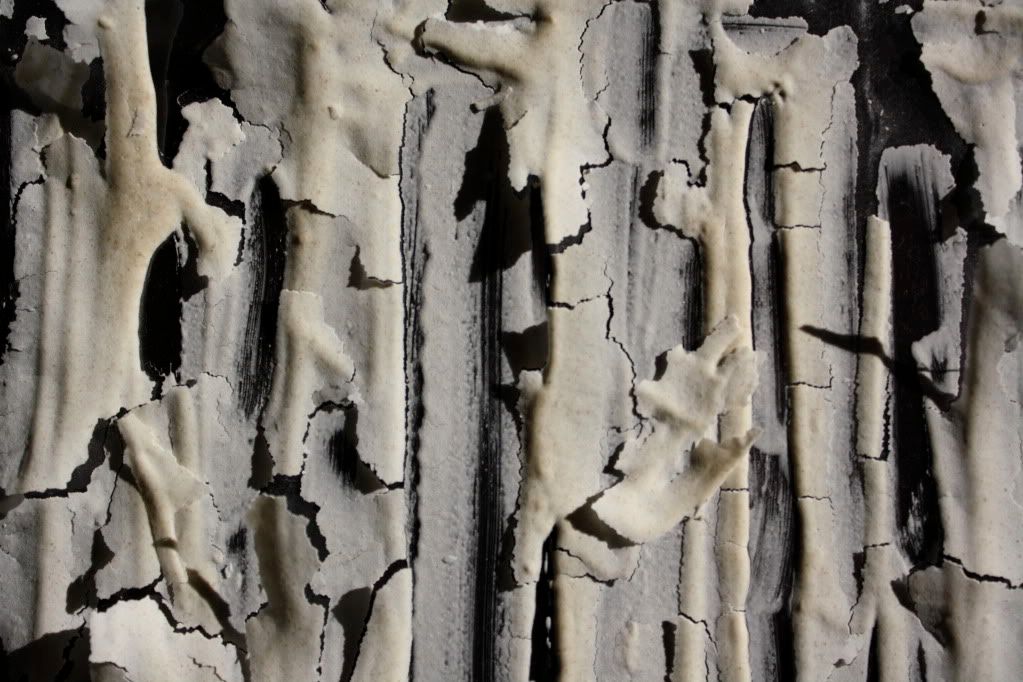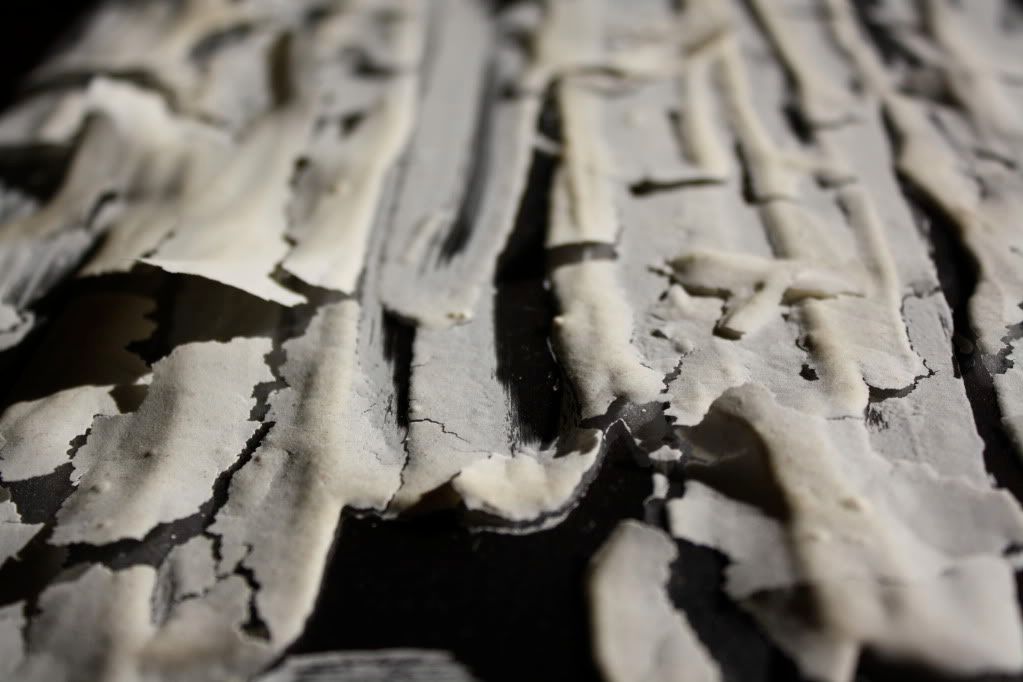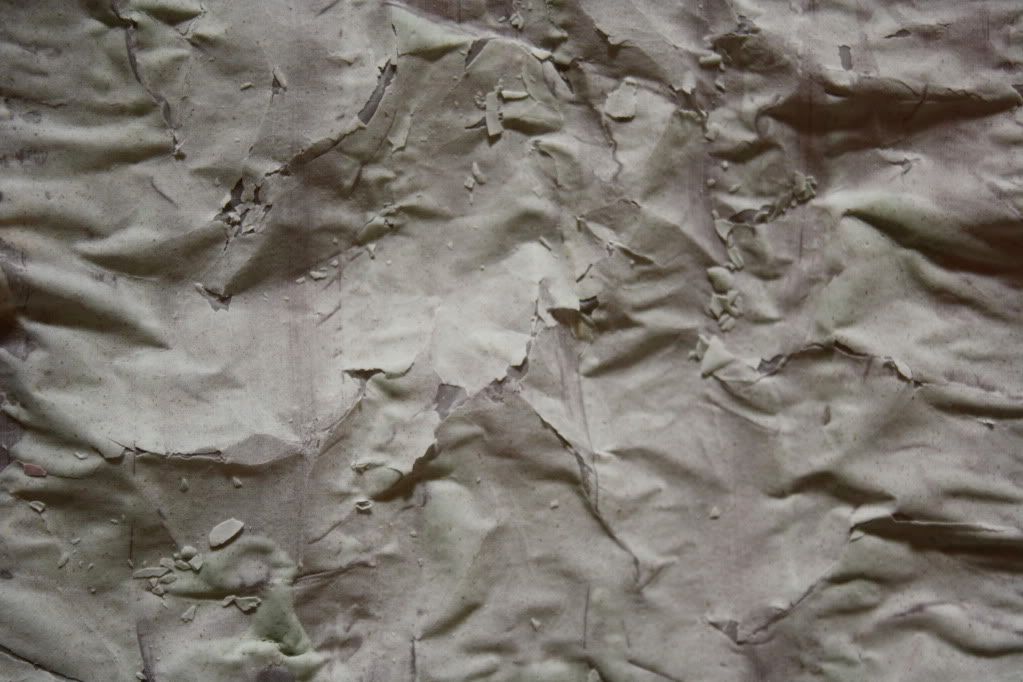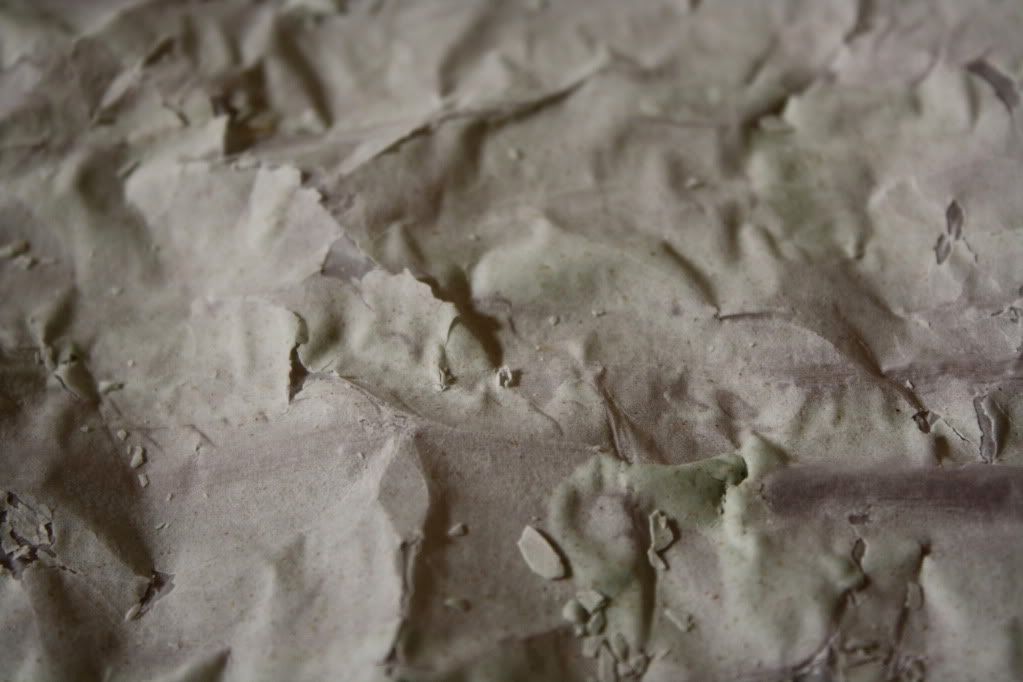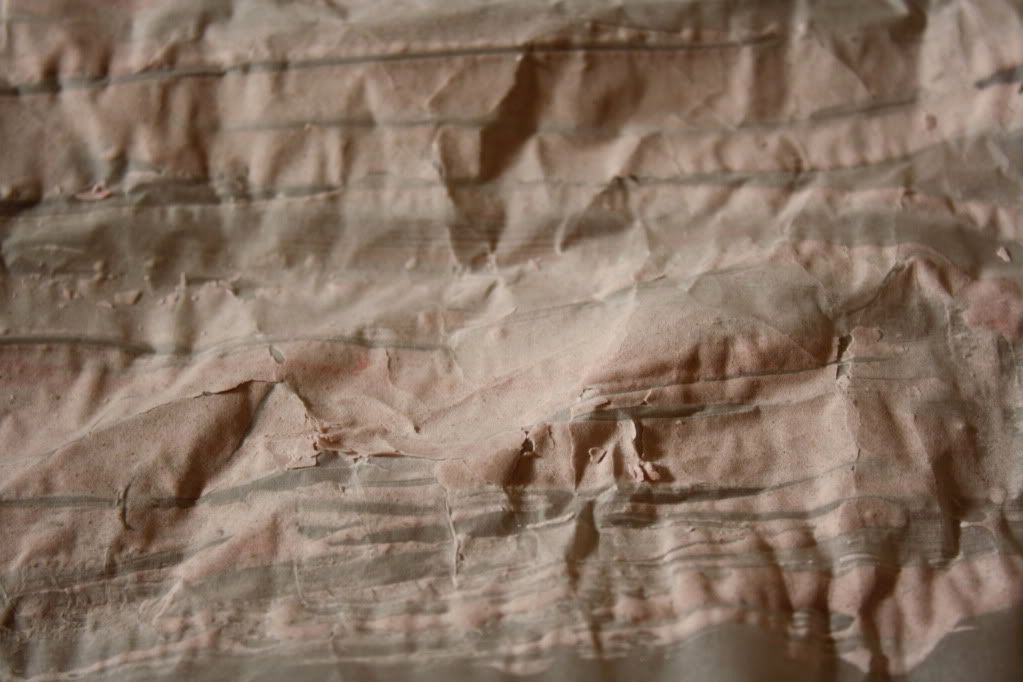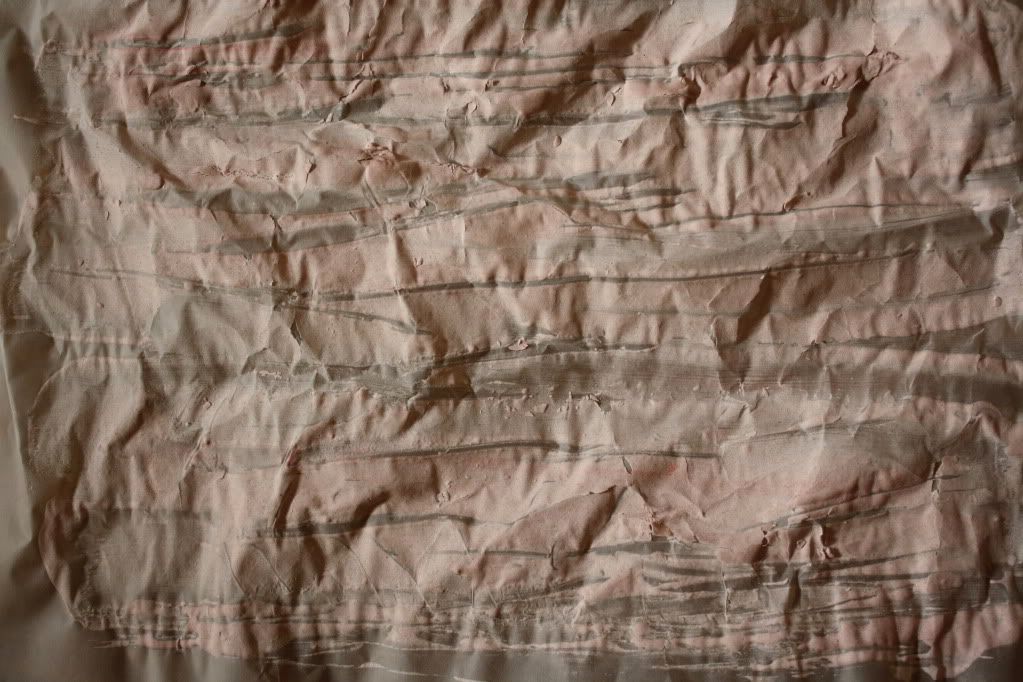 My tutor suggested to me that I experiment a wee bit with this project. As you may know a large part of this project is based on peeling and cracking paint. So a few days ago I had a great time knocking up some flour and water glue gunk stuff and slapped it on tracing paper and acetate. Got some quite nice textures from it too, not sure at all what to do with them, ah well.
Also thanks a bunch to
Paul pal
for taking the photos.